Turkish Airlines Launches flights between Istanbul and Bari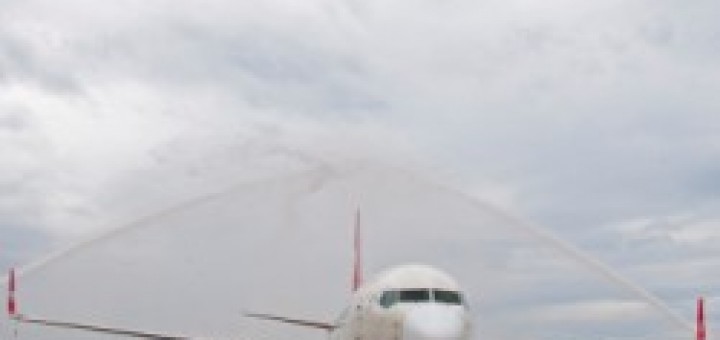 Con il primo volo, atterrato ieri alle 14.25 all'aeroporto Internazionale di Bari, Turkish Airlines and Aeroporti di Puglia hanno inaugurato i voli diretti Bari-Istanbul, che saranno operati con quattro frequenze settimanali – Tuesday,, Wednesday,, Friday and Sunday – con aeromobili Boeing 737 by 165 posts.
Il capoluogo pugliese è così diventato la decima destinazione in Italia di Turkish Airlines, la prima compagnia al mondo sia per numero di nazioni che di destinazioni internazionali raggiunte.
I passeggeri in arrivo a Bari sono stati accolti all'atterraggio con i tradizionali cannoni d'acqua e il taglio inaugurale del nastro. La cerimonia di benvenuto ufficiale è proseguita con il taglio della torta e lo scambio dei regali tra i rappresentanti della compagnia e le autorità locali.
Alla cerimonia di inaugurazione Ahmet Olmuştur, Chief Marketing Officer di Turkish Airlines, said: "Siamo entusiasti di poter inaugurare ancora un'altra destinazione in Italia. Siamo molto legati a questo paese, che è per noi il secondo mercato in Europa per numero di voli offerti e passeggeri trasportati, e abbiamo intenzione di continuare a crescere e ad investire. Per soddisfare la richiesta crescente di voli da e per l'Italia da parte dei nostri passeggeri, abbiamo infatti deciso di incrementare il numero dei collegamenti tra il Belpaese e la Turchia, arrivando ad offrire quest'estate oltre 300 voli diretti alla settimana, con un incremento di oltre il 20% della capacità. L'inaugurazione di Bari è, ovviamente, il fiore all'occhiello di questa crescita"
Source: The Flight