Turkish Airlines in 2014 turnover and market share on the rise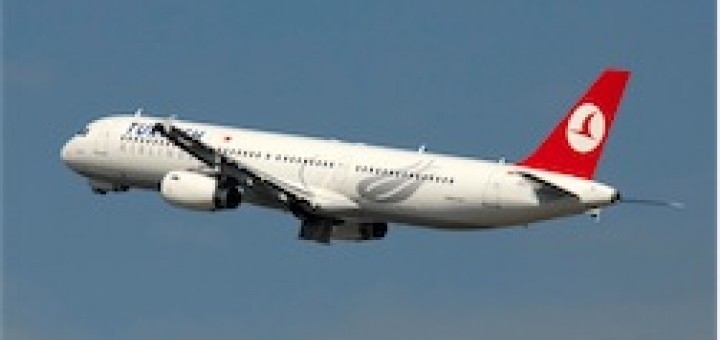 Turkish Airlines ha conseguito nel 2014 un aumento del fatturato del 13%, raggiungendo quota 9,8 billion euro. Il vettore, In addition, ha registrato un utile operativo di 570 milioni di euro e ha raddoppiato l'utile netto, raggiungendo quota 755 million euros.
Lo scorso anno la compagnia turca ha registrato una crescita del 16,3% per quanto riguarda l'ASK (Available Seat Kilometer), di molto superiore rispetto alla crescita media del settore – che nel 2014 è stata del 5,6% – con un conseguente aumento della quota di mercato globale detenuta dal vettore, passando dall'1,6% all'1,8%.
Turkish Airlines in 2014 è stata anche la seconda compagnia in Europa per numero di passeggeri trasportati, avendo fatto volare oltre 54,7 milioni di persone – with an increase of 13,3% rispetto all'anno precedente – e un fattore di carico passeggeri del 79%. Il vettore è la prima compagnia al mondo per numero di nazioni (108) e destinazioni internazionali (218) raggiunte, e vanta una delle flotte più giovani del mondo, composta da 263 aircraft.
Per quanto riguarda gli obiettivi per il 2015, Turkish Airlines punta ad aumentare la propria capacità del 15%, ad incrementare il numero dei passeggeri trasportati a 63,2 milioni e a raggiungere un fattore di carico dei passeggeri superiore all'80%. Entro la fine dell'anno, In addition, la flotta dovrebbe essere composta da 293 aircraft, con l'aggiunta di 13 aerei a fusoliera larga, 15 a fusoliera stretta e 2 cargo. The company, In addition, inaugurerà 7 nuove destinazioni internazionali (tra cui anche Bari in Italia, San Francisco negli Stati Uniti, Manila nelle Filippine e Taiwan in Taipei), oltre a due nuove mete nazionali in Turchia, portando così il numero totale delle destinazioni a 273.
Source: The Flight