Two F-5AT privately-owned aggressors now at 173rd Fighter Wing
Tactical Air's two F-5 Advanced Tigers (F-5AT) are now based at 173rd Fighter Wing in Kingsley Field to provide "red air" support training to F-15C student pilots.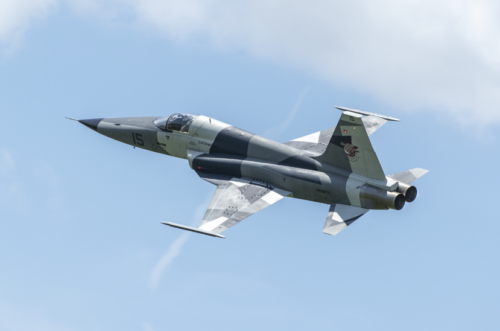 Photo: Tactical Air Support

The U.S. Air Force's only F-15C training unit is assigned to the 173rd Fighter Wing.
Lt. Col. Richard Giampietri from the wing said two more jets are to arrive before the company can begin the training.
The F-5AT is an upgraded variant of the former Jordanian F-5E. It has multi-function display (MFD), hands on throttle and stick (HOTAS) controls and pulse doppler radar.
For more information, hit the Source below