U.S. Army acquires AH-1W for testing of XM915 20mm Gatling gun
A U.S. Marine Corps AH-1W gunship has now retired to Picatinny Arsenal whereby it will be use as a laboratory for the XM915 20mm Gatling gun.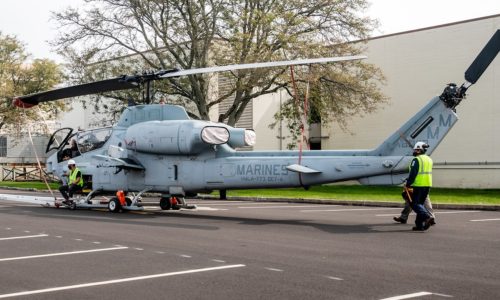 Photo Credit: Jesse Glass

It was flown from NAS Joint Reserve Base New Orleans to Picatinny Arsenal by Marines Lt. Col. Mark Diss and Capt. Garrett Peirce.
The U.S. Army plans to fit the XM915 on its Future Attack Reconnaissance Aircraft.
For more information, hit the Source below