United opens new flight between Venice and Newark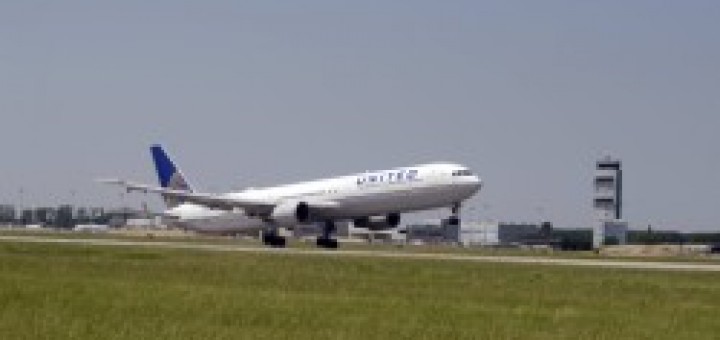 Cresce il network intercontinentale dell'Venice Marco Polo airport: ieri infatti United Airlines ha lanciato i voli giornalieri non stop tra Venezia e il suo hub di New York, Newark Liberty International Airport. La compagnia aerea opererà il servizio fino al 24 September 2015.
"Siamo entusiasti di aggiungere Venezia alla nostra rete globale", ha dichiarato Jake Cefolia, Vice President Atlantic and Pacific Sales. "Questo nuovo servizio collega Venezia non solo con New York, ma anche con centinaia di altre destinazioni americane tramite l'hub di United Newark Liberty, fornendo opzioni di viaggio più facili e veloci per i nostri clienti su entrambe le sponde dell'Atlantico".
Jake Cefolia e Enrico Marchi, Presidente di SAVE, sono stati raggiunti dall'ambasciatore Philip T. Reeker, il Console Generale degli Stati Uniti a Milano per il taglio del nastro presso l'aeroporto Marco Polo di Venezia per inaugurare il servizio.
"L'inaugurazione odierna rappresenta per il Marco Polo un momento molto importante considerata la rilevanza strategica dell'hub di New York/Newark per il mercato veneziano. L'appartenenza della compagnia all'alleanza Star Alliance costituisce inoltre un punto di forza, che faciliterà l'utilizzo di questo volo da parte delle aziende del Nord Est, area tra le più produttive del nostro paese," ha affermato Enrico Marchi, Presidente di SAVE. "Siamo certi che questo nuovo collegamento sarà un successo per il nostro aeroporto e stiamo già guardando al futuro con l'obiettivo di estendere l'operatività del volo ad un periodo più lungo possibile, oltre la stagione estiva, considerando anche che oggi meno della metà dei passeggeri in partenza da Venezia raggiunge la Big Apple con un volo diretto."
Source: The Flight