US Navy: first air strike against the Islamic State by two operating theatres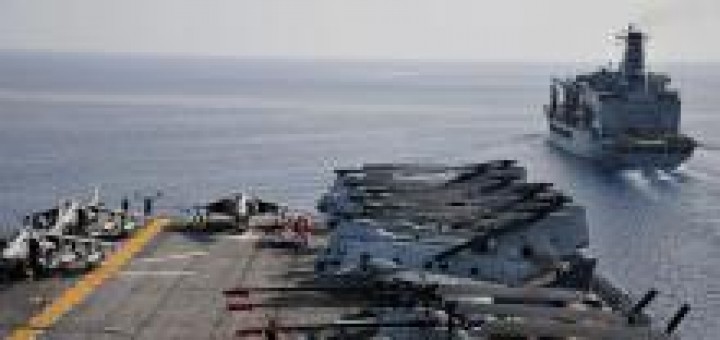 La Marina degli Stati Uniti, for the first time, sta conducendo attacchi aerei contro lo Stato islamico da due teatri operativi. AND' quanto comunicano dal Comando Navale USA. "Gli AV-8B Harrier II dei Marine sono decollati dalla USS Boxer nel Golfo Persico, in una missione congiunta con gli F-18 della USS Harry Truman nel Mar Mediterraneo".
L'Amphibious Ready Group della USS Boxer è in operazione dal 5 April. Normalmente sostiene le attività dell'area di pertinenza della Quinta Flotta.
Source: Defense Online