USAF replacing Humvee with JLTV
The U.S. Air Force Life Cycle Management Center's Agile Combat Support Directorate has started the process to replace its existing inventory of High Mobility Multipurpose Wheeled Vehicle (HMMWV) with the new Joint Light Tactical Vehicle (JLTV).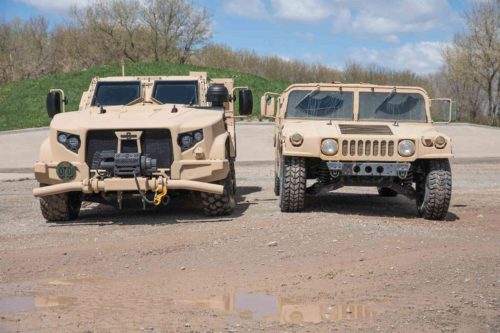 Photo: USAF

The service has a need for 3,230 vehicles and they will be bought via an Army contract with Oshkosh Corporation.
No all HMMWVs will be replaced, the current process is to swap out the up-armored variant.
Air Force units are expected to start receiving the new JLTVs starting from September 2021, after having mission specific equipment installed at Naval Information Warfare Center.
For more information, hit the Source below