USFK needs replacement firing range for Apaches due to noise complaints
Complaints from local residents in South Korea has forced U.S. Forces Korea (USFK) to cancel a live-firing exercise for its attack helicopters on Nov. 16.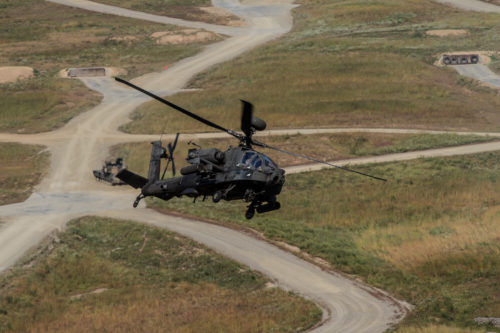 Photo By: Sgt. Jesse Smith

The training was suppose to be conducted at the range in Pohang, North Gyeongsang Province. The helicopters had moved there for their training after the traditional training ground at Rodriguez Live Fire Complex in Pocheon, Gyeonggi Province was abandoned earlier this year, due to noise complaints as well.
For more information, hit the Source below