Fly the SW-4 Only, the unmanned helicopter by Leonardo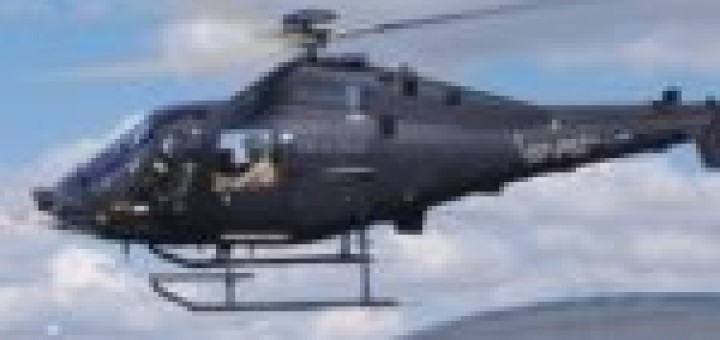 L'SW-4 Solo di Leonardo-Finmeccanica è un Rotary Unmanned Air Vehicle (RUAV), un elicottero a controllo remoto nato sulla base del collaudato PZL SW-4 Puszczyk, un elicottero leggero monomotore prodotto dalla polacca PZL-Świdnik e acquisita nel 2010 da AgustaWestland . È stato progettato sia per ospitare equipaggio a bordo ed essere pilotato come un normale elicottero (Optionally Piloted Helicopter OPH), sia per condurre operazioni senza equipaggio ed avere così la massima flessibilità operativa.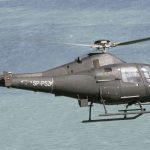 La versione RUAV del SW-4 è in grado di svolgere differenti ruoli, tra cui intelligence, sorveglianza e ricognizione, nelle varianti sia terrestre che marina. Quando pilotato, l'SW-4 'Solo' è in grado di svolgere attività con equipaggio compreso il trasporto di personale, di sorveglianza e di intervento.
Thursday, 15 dicembre l'SW-4 'Solo' ha completato il suo primo volo presso l'Aeroporto di Taranto-Grottaglie, che rappresenta l'inizio della campagna sperimentale di Leonardo-Finmeccanica che ha l'obiettivo di verificare le caratteristiche di condotta del velivolo e validarne le procedure di volo, sia in condizioni normali che di emergenza.
Mauro Moretti, Amministratore Delegato e Direttore Generale di Leonardo ha dichiarato: "L'SW-4 'Solo' è una delle prove dell'impegno industriale e di innovazione di Leonardo in un settore – quello dei velivoli a pilotaggio remoto – destinato ad essere uno dei teatri di maggiore competizione a livello globale e fa parte di un portafoglio di soluzioni che rendono Leonardo l'unica azienda europea in grado di fornire un sistema 'unmanned' completo. Di fronte all'avanzamento della tecnologia, ne escono vincenti quei territori che sanno reinventarsi alle esigenze del mercato. E Grottaglie ne è un esempio"
L'attività condotta il 15 dicembre è nata nell'ambito di una collaborazione avviata nel 2015 tra Leonardo, Aeroporti di Puglia (AdP) ed il Distretto Tecnologico Aerospaziale (DTA) per il "Grottaglie Test Bed", che si candida da oggi a diventare la soluzione italiana alla richiesta dell'industria nazionale ed europea per la sperimentazione di velivoli 'unmanned'. La campagna di volo, svolta in collaborazione con l'Ente Nazionale Aviazione Civile (ENAC) ed il DTA, proseguirà durante l'inizio del 2017. Tra i suoi obiettivi vi è anche la validazione di procedure e normative per l'impiego di velivoli senza pilota.
From 9 al 21 ottobre Leonardo-Finmeccanica ha partecipato con il 'Solo' all'edizione 2016 dell'Unmanned Warrior, evento organizzato dalla Royal Navy che ha rappresentato la più grande dimostrazione mai realizzata di capacità per sistemi senza pilota in ambiente marittimo .
The post Vola l'SW-4 Solo, l'elicottero a pilotaggio remoto di Leonardo appeared first on From The Skies.
Source: From the skies