Flying in April on the Eco-friendly Skies of United Airlines: a month with zero emissions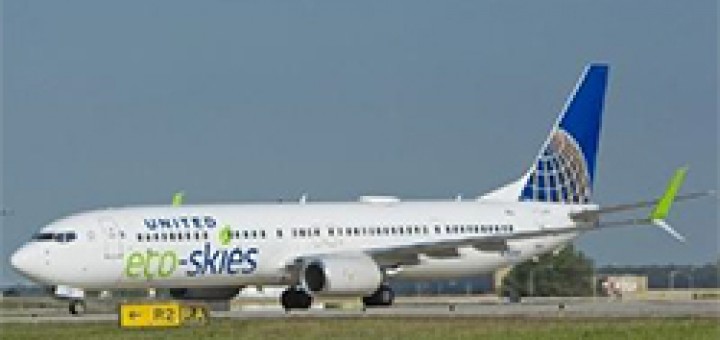 In onore del mese della Terra, ad aprile i passeggeri in viaggio sull'aeromobile Eco-Skies di United voleranno a emissioni zero. Attraverso il programma Eco-Skies CarbonChoice, la compagnia aerea otterrà compensazioni di carbonio per tutti i passeggeri e gli equipaggi in volo sul Boeing 737-900. L'aeromobile Eco-Skies è inoltre equipaggiato di alette d'estremità Split Scimitar, che riducono il consumo di carburante fino a un ulteriore 2% rispetto alle alette tradizionali. Le compensazioni del carbonio alleviano l'impatto delle emissioni di gas serra attraverso la riduzione delle emissioni da altre fonti.
In collaborazione con Sustainable Travel International, organizzazione no-profit partner di lunga data di United, le compensazioni CarbonChoice dell'aeromobile Eco-Skies sono verificate da parti terze con standard riconosciuti a livello internazionale e supporteranno il progetto Advanced
Carbon Restored Ecosystem di GreenTrees lungo la Mississippi River Valley. To date, GreenTrees e i suoi proprietari hanno piantato oltre 36 milioni di alberi su quasi 100.000 acri lungo la Mississippi Alluvial Valley. Il supporto di United permetterà a GreenTrees di accelerare con successo la riduzione delle emissioni da 2 milioni di tonnellate di biossido di carbonio a livelli completamente nuovi.
I clienti possono acquistare le compensazioni CarbonChoice per il viaggio effettuando il check-in su united.com o in qualsiasi altro momento prima o dopo un volo; i membri MileagePlus possono anche utilizzare le miglia per acquistare compensazioni visitando united.com/carbonchoice. In addition, le aziende e i clienti merci hanno ora la possibilità di acquistare un'opzione di viaggio completamente a emissioni zero per tutti i voli su United.
Source: The Flight