WC-135 #582 has been retired
The U.S. Air Force has retired one of its only two WC-135 Constant Phoenix nuclear weapons testing air-sampling aircraft.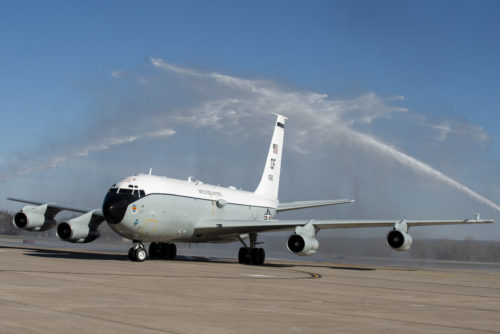 Photo by Tech. Sgt. William A. O'Brien

Tail number 582 did its fini-flight on Nov. 2 and flew away from Offutt Air Force Base on Nov. 16.
The jet started as a KC-135 aerial refueling tanker in 1962 before being converted into a EC-135. In 1998, it was converted a third time to become a WC-135.
The aircraft is now at Majors Airport in Greenville, Texas, before it heads to the boneyard at Davis-Monthan Air Force Base, Arizona.
For more information, hit the Source below