Overconfidence lead to loss of RQ-4 in 2018
A U.S. Air Force RQ-4, #09-2041, was lost on Jun. 26, 2018 during a ferry flight to the Middle East. Crash investigators found that the RQ-4 community, and specifically the 69th Reconnaissance Group at Grand Forks, had "overconfidence" in operating the unmanned aircraft.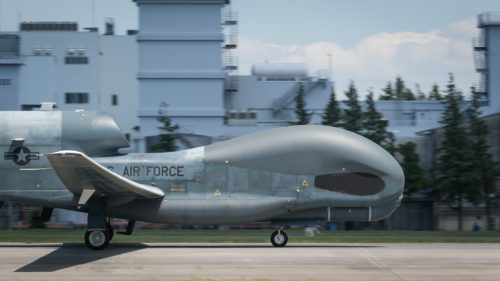 U.S. Air Force photo by Senior Airman Juan Torres

While the main reason for the crash was a failed oil line. The investigators also faulted the crew for the planning as divert airfields close to the flight path were not programmed into the aircraft's mission plan. The drone was able to glide for nearly one hour after its engine shutdown.
For more information, hit the Source below