Airbus maintains with KLM its longest flight using sustainable fuel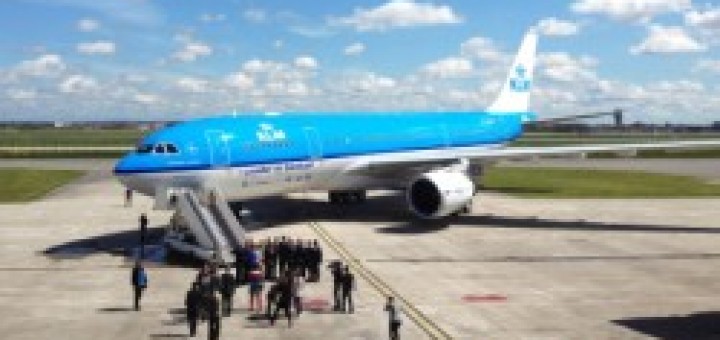 Un Airbus A330-200 operato da KLM Royal Dutch Airlines (flight KL767) ha portato a termine il più lungo volo di linea mai realizzato da un aeromobile Airbus alimentato con carburanti sostenibili. L'aeromobile, grazie a una miscela di carburante composta per il 20% da oli da cucina, ha compiuto un volo di 10 ore partendo dall'aeroporto di Schipol di Amsterdam e atterrando all'isola di Aruba, nelle Antille Olandesi.
Il ruolo principale di Airbus in questo progetto è quello di raccogliere dati prima, during and after the flight (analisi delle prestazioni del motore, del circuito di carburante, ecc) per meglio comprendere gli effetti dell'utilizzo di carburanti non derivati da petrolio rispetto a quelli tradizionali.
Questo volo è il primo di una serie di circa 20 voli di linea a lungo raggio utilizzando aeromobili Airbus nel contesto dell'iniziativa europea ITAKA (Initiative Towards sustAinable Kerosene for Aviation) che mira a velocizzare il commercio di biocarburanti per l'industria dell'aviazione in Europa.
Finanziato dall'Unione europea, ITAKA è un progetto di collaborazione il cui scopo è quello di creare carburante sostenibile per l'industria dell'aviazione, e testarlo sui sistemi esistenti e durante le normali operazioni di volo in Europa assieme a KLM. Il progetto permetterà inoltre di stabilire un legame tra la domanda e l'offerta, stabilendo quindi relazioni tra produttori di materie prime, produttori di biocarburanti, distributori e compagnie aeree.
Source: The Flight