F-35 program: before turning on the engine of PHACO Cameri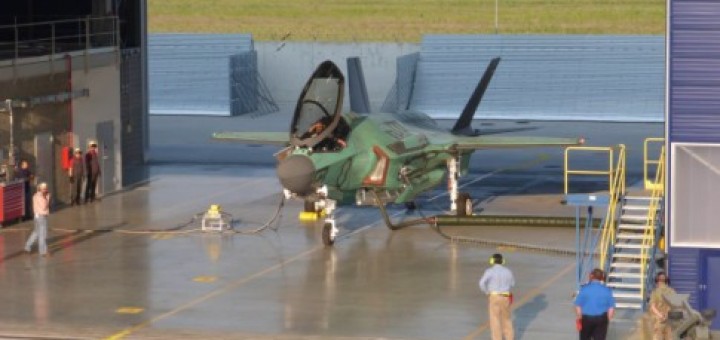 Last 2 June, il F-35A costruito in Italia, nonché primo F-35 assemblato fuori dagli Stati Uniti, l'AL-1, ha completato con successo la prima accensione del motore. I rappresentanti di tutte le società partner coinvolte erano presenti alla FACO di Cameri per questo importante passo del programma.
Il fornitore del motore, P&W, ha sottolineato che si tratta del motore numero #100 fornito per il programma. Il velivolo AL-1 sta procedendo secondo i piani che prevedono la sua consegna entro l'anno. Attualmente altri cinque aerei sono in produzione a Cameri.
Source: The Flight