They fall in Basilicata, After 74 years, the remains of the Pietragalla soldier who died in a prison camp in Germany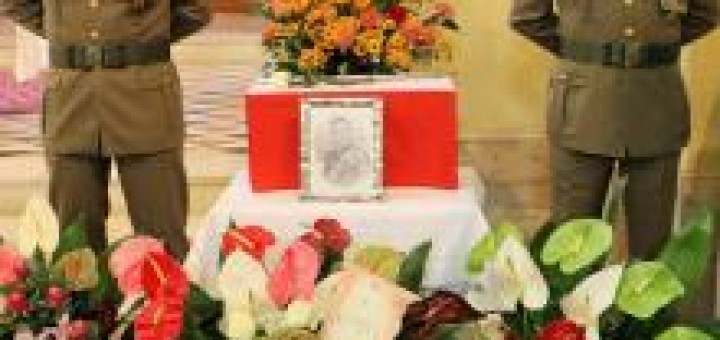 Nei giorni scorsi a Forenza (PZ), si è svolta una toccante cerimonia nel corso della quale, le spoglie mortali del soldato Pasquale Pietragalla, sono rientrate nel suo paese nativo dopo 74 years.
Impiegato in zona di guerra dal 13 December 1942, come riporta il suo foglio matricolare, venne catturato dai tedeschi l'8 settembre 1943, e successivamente fu internato, quale prigioniero di guerra, in Germany, dove morì il 22 March 1945. La famiglia d'origine del soldato Pietragalla ha potuto cosi riabbracciare idealmente il proprio congiunto, a distanza di tanti anni.
Source: Defense Online